After 30 years in the wine business making primarily high-end Cabernet blends, my son approached me with a proposal to make wine together. Everything begins in the vineyard. But, we are able to determine the method of fermentation and aging to make the style of wine we envision. Our goal is to create a wine of elegance with fruit intensity, fine tannins, silky texture using our experience in the vineyard, knowledge of fermentation, blending and barrel aging. I have high hopes that this will inspire my grandchildren as they get older to join us in our venture.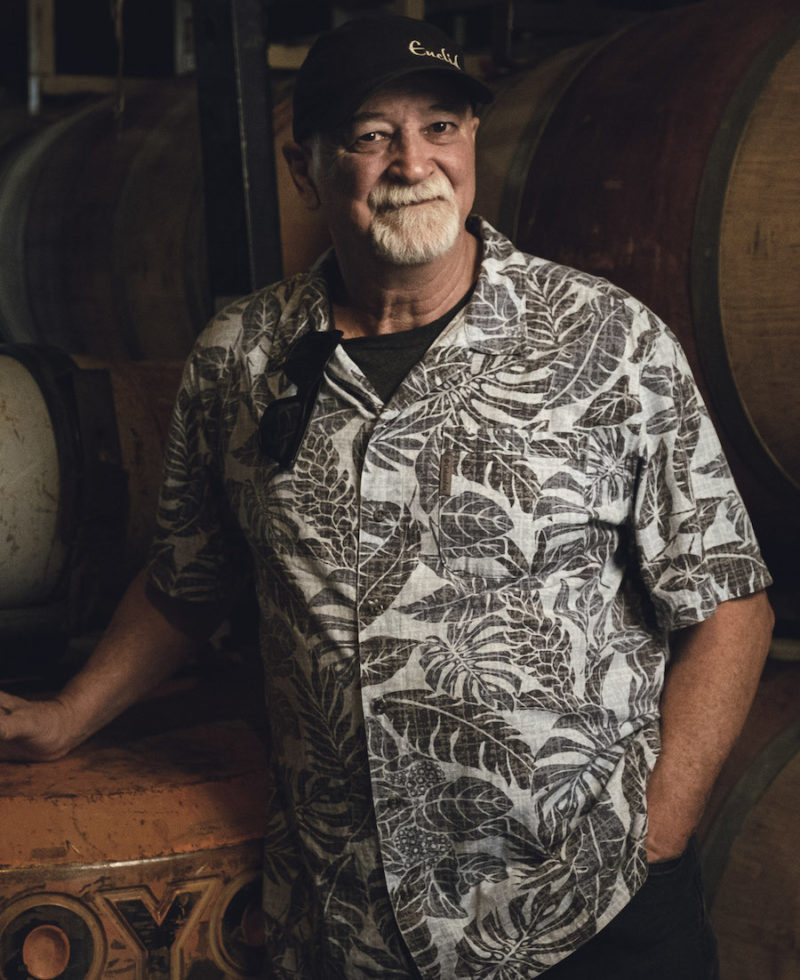 Mike Farmer
In 1979 I began my career as a harvest employee at Robert Mondavi Winery. We called it the University Of Robert Mondavi. If you had the passion for wine, the sky was the limit as you had some of the best to learn from. In 1993 I took a position as the Cellarmaster of Opus One winery and had the opportunity to work directly with Tim Mondavi and Patrick Leon'. Patrick was the winemaker at Chateau Mouton. Sitting in and being 100% involved in the philosophy of style and the art of winemaking was a wonderful experience. I truly enjoyed working with them both. So much to be learned from two of the greats. Flash forward and 21 years had passed. During those 21 years I had managed all production at Opus One and left as the Assistant Winemaker. During those 21 years I had interns from all over the world to work with and to teach and learn from as well. Great ideas can come from many different places. I am happy to share this interest with my son. His passion and energy for this project is quite inspiring. To have him share my love for winemaking has given me a renewed energy to focus even more on making wines of small quantities and highest quality with a style that is our own.

Lucas Farmer
My family settled in Napa in 1978 and the wine business became a part of our lives right away. Many of my family members worked for the Mondavi family over the years and I remember walking in the cellars of Robert Mondavi as a child with my cousins. It was like our parents were kings of the winery. We would climb into the empty tanks and sing Disney songs. It was truly an enchanting era in Napa Valley. My wine education began in the garage with "Sarellen Cellars", a family wine project. Each year we would produce a barrel or two for family use. Winemaking was not a passion of mine at that point, merely a family task that took away from riding my skateboard. Eventually, something shifted and I started paying closer attention to the process and asking questions. I had an urgency to learn all that I could about making wine. I soon realized that the time spent with my father in the garage had laid a foundation for me to truly understand and respect what he had dedicated his life to. The creation of Euclid was forged from my desire to invest in a person I strongly believe in and who I have spent my life looking up to. That person is my dad. I first approached him with the idea of making wine together in 2003. I realized we had a real opportunity not only to make great wine, but to make wine with a pedigree and palpable history of blood, sweat, and tears. I started to save for this dream of mine and after the market crash of 2008 my dad told me that if we were going to do this, now would be the time. I jumped in headfirst. Euclid has been about my education from the very beginning and I consider myself a student who is constantly learning new things every day. It is a privilege to not only learn from the best, but to build something with my dad that we can share with our family and the world.