August 23, 2023 | Euclid Wines | Mike Farmer
Euclid Quality Control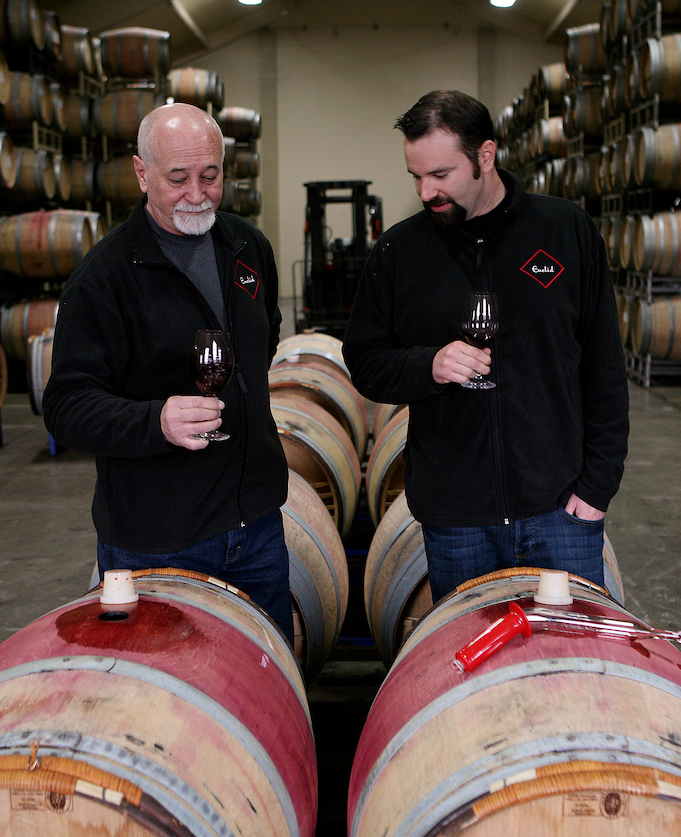 There are many tasks in winemaking that are very important in the making of great wines. Of course, there is all the work done in the vineyard during the year and determining when to harvest the fruit. Then there are the decisions of fermentation parameters. How hot of a fermentation you might consider best and how to achieve the best extraction from the skins to create a wine of great power, elegance, and creamy mouthwatering texture. The use of new French oak for aging to allow flavors from the barrel and gentle oxidation to soften tannins.
Once all those things have been addressed and the wines are aging in barrels the most important thing is quality control and barrel topping to maintain the quality. During this time, it is possible to not only monitor the quality with analysis but to smell and taste to know how the wines are evolving.
I believe this is one of the most special times of year and is what makes Euclid stand out from the rest. At Euclid our production is small enough that we can composite sample every barrel of each blend for analysis. Then, smell every single barrel, taste every single barrel, composite sample 250 milliliters to taste the actual blend of the barrels. Each barrel can bring something different to the wine and with this technique we can understand what that might be.
We strive to make a wine of consistent quality and style from vintage to vintage. This is how we learn more and more about how to do that.
By the way, it is truly a joy to do! Red teeth and all! Bring your toothbrush.
Mike